Local Time
Timezone:

America/New_York

Date: Aug 04 2020
Time:

19:00 - 21:00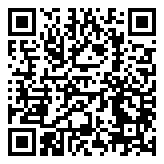 Date
Aug 04 2020
Time
07:00 PM
Virtual Legislative Chat with Karen Handel
The Virtual Legislative Conversation series "Let's Talk About Small Business" begins August 4th with Georgia Congressional District 6.
About this Event
Karen Handel, the candidate for Georgia's 6th District Congressional race, will be participating in the Atlanta Black Chambers Legislative Conversation to be held on Tuesday, August 4th at 7 pm. This will be a virtual event moderated by political analyst and commentator Bill Crane.
The Chamber extended invitations to both candidates in the 6th District Congressional race. Updates will be provided when confirmation is received from the Honorable Lucy McBath.
We are a non-partisan chamber whose mission is to advocate for the creation and growth of competitive, profitable, and sustainable black-owned entities in the state of GA. As such, candidate Handel will provide small business owners with the knowledge and information needed to make informed decisions when casting your vote. We are looking forward to hearing more about each candidate's platform and goals for small businesses in the state of GA.
Zoom access will be provided to all registrants before the event begins