Why the
ABC 

?

Our membership base represents over 400 unique market sectors from an array of privately owned entities to non-profits.
Reason one
The nation's African American buying power has risen to over $1 trillion dollars. Our state of Georgia is the third largest black consumer market in the nation with over 70 billion in African American spending.
Reason two
That same population seeks out the ABC because of our ability to effectively address the cultural needs and capture the interests of this diverse population throughout the United States.
Reason three
Creating opportunities for members has been and continues to be our number one priority. It is our goal to ensure our member businesses and organizations bring value to the marketplace, remain relevant, competitive and be sustainable for future generations.
Still not convinced? Come to our next OPEN HOUSE and see for yourself! (Register Here)
OUR
EVENTS
With over 100 activities each year, the ABC engages with over 5000+ individuals at various events and activities throughout the region, nation and world.
What our
members
do
Our membership base influences each economic sector and represents over 400 different industries.
OUR
Activities
Each month we reach over 10,000 influencers via our social media networks,e-marketing distribution, website and other digital media outlets.
No Results Found
The page you requested could not be found. Try refining your search, or use the navigation above to locate the post.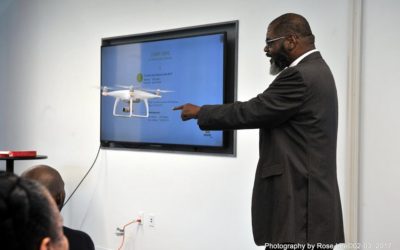 On Friday, February 3rd 2017, ABC members were treated to an unforgettable experience complements of Terrance Johnson, CEO of TCJ AeroTech at the First Friday Leadership Forum. TCJ AeroTech is the only black owned Drone company in the state of Georgia. We would like...
March is Women's History month. The Women's League of the Atlanta Black Chambers took center stage this month. ABC's First Friday was all about The Women's League and Press for Progress. #PressForProgress. The day was filled with activities that covered Business,...
Why the
ABC ?
do
Our membership base influences each economic sector