Atlanta Black Chambers
Leadership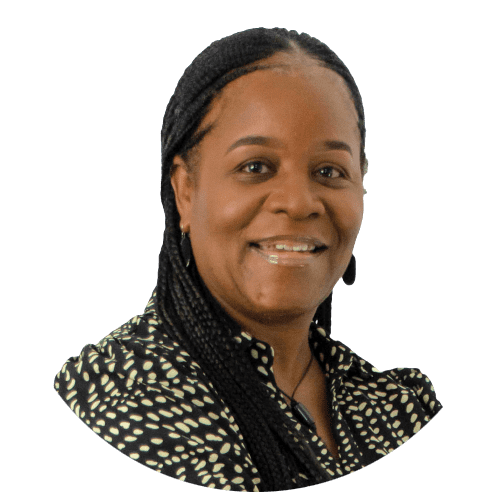 Michelle Dawkins
Education & Workforce Development Chair
CEO, Safety MD LLC
Environmental Health & Safety Consultant, HAZWOPER (29CFR 1910.120), DOT HazMat Trainer (49 CFR 172.704), Community Emergency Response Team Member. 
Former Program Manager and Training Director in the notable Environmental Resource Center (EJRC) at Clark Atlanta University. Collaborations with governmental agencies, incumbent workers, union and non-union tradesmen and environmental professionals. CERTIFIED TRAINING EXPERIENCES HAZWOPER, OSHA (General Industry), Disaster Worker, First Aid/CPR, Community Emergency Response Team, CERT (Clayton County),GA, Department of Transportation HM-126, Lead Abatement/RRP, Mold Awareness.

Fun facts about her.
She grew up tobogganing in New England.

What is her role within the Atlanta Black Chambers, and what led her to become involved in this organization?
I love networking and the ABC was an organization she was led to.

How does her mission align with the Atlanta Black Chambers works to support Black-owned businesses in the Atlanta area?
Her mission is educating, empowering and engaging my clients and this is in alignment with the many businesses she has come into contact with at the chambers.

What are some of the key challenges facing Black-owned businesses in the current economic and social climate, and as an exemplary leader of the Atlanta Black Chambers, how she addresses these challenges?
Challenges include:
Access to capital

Her three success stories or achievements via her contributions to the Atlanta Black Chambers.
Achievement #1 collaborated with Dr. Calvin Ellison and became an author in one of his book series, "Women Magnifying Womanhood"
Achievement #2 Via the partnership with GCA she was able to travel to Seoul Korea and share her business with 3 Korean businesses.
What are her goals for the future of the Atlanta Black Chambers, and how does she envision the organization evolving to meet the needs of its members and the wider community?
She is excited to be a part of the new certification initiative for the ABC. She believes this initiative has the ability to create dynamic synergy among members while allowing businesses to scale and obtain government contracts. This is definitely a win on all levels.

Life's Motto / Powerful Quote.
"A man/woman with an experience is not at the mercy of a man/woman with an argument!