Atlanta Black Chambers
Leadership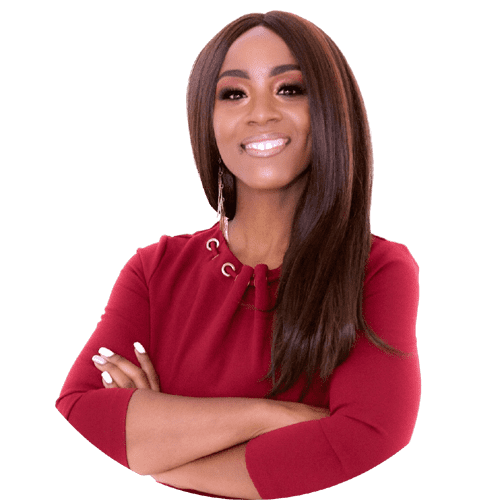 Sheena Robinson 
Chair of Financial Services
Sheena serves as chair of Financial Services. 
Sheena Robinson, the Financial Parent Consultant, is the CEO and founder of Diva 4 Wealth, a professional coaching organization that helps people with their personal, business, and financial needs. She conducts various seminars throughout the year centered on the organization's core values: Education, Empowerment, Entrepreneurship, and Economic Success.
You can learn more about Sheena by visiting her LinkedIn page.
Fun facts about her.
She won the slogan contest for the Humane Society in her hometown in the first grade. They still use the slogan. It is "Loving Hearts for Loving Friends".
What is her role within the Atlanta Black Chambers, and what led her to become involved in this organization?
Her role in the ABC is to help create opportunities for financial professionals to grow their businesses and expand their network. She joined the ABC to be a part of an organization that is committed to elevating the black community through educating entrepreneurs and providing content to help serve the community at large.
How does her mission align with the Atlanta Black Chambers works to support Black-owned businesses in the Atlanta area?
Her mission is aligned with the Chamber to help create profitable, sustainable, and competitive businesses by providing a platform where they can get access to financial information and tools to help them run a successful business.
What are some of the key challenges facing Black-owned businesses in the current economic and social climate, and as an exemplary leader of the Atlanta Black Chambers, how she addresses these challenges?
Some of the key challenges Black-owned businesses face are getting access to capital and having a blueprint to help them run their businesses more efficiently. She addresses these issues by creating opportunities for business owners to attend webinars, workshops, and events to get the information they need to position themselves for success.
Her three success stories or achievements via her contributions to the Atlanta Black Chambers.
Many of her committee members have been able to expand their businesses and collaborate with other members and grow their businesses because of the exposure they have gotten from our webinars and events.
She has been able to connect with key decision-makers in other organizations and prominent leaders in the community through serving with the Chamber. She has been able to collaborate and support other black-owned businesses by purchasing from them.
What are her goals for the future of the Atlanta Black Chambers, and how does she envision the organization evolving to meet the needs of its members and the wider community?
Her goal for the Chamber is to help us become more efficient in our systems and processes to help accommodate the growth that is on the way. She will continue to work with the leadership team to help create innovative programs to help business owners become more confident in their visions and more profitable in their pockets.
Life's Motto / Powerful Quote.
"I am a reflection of my past, but a ruler over my future."