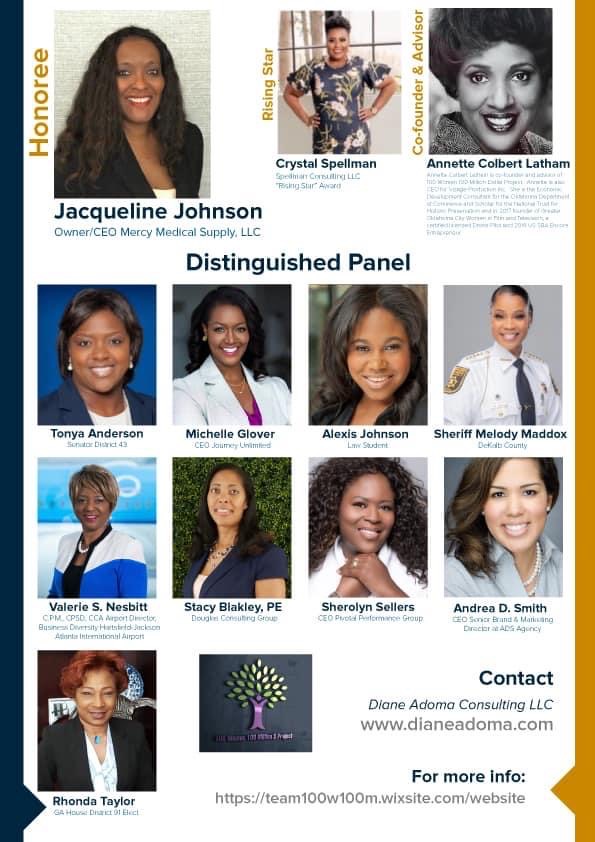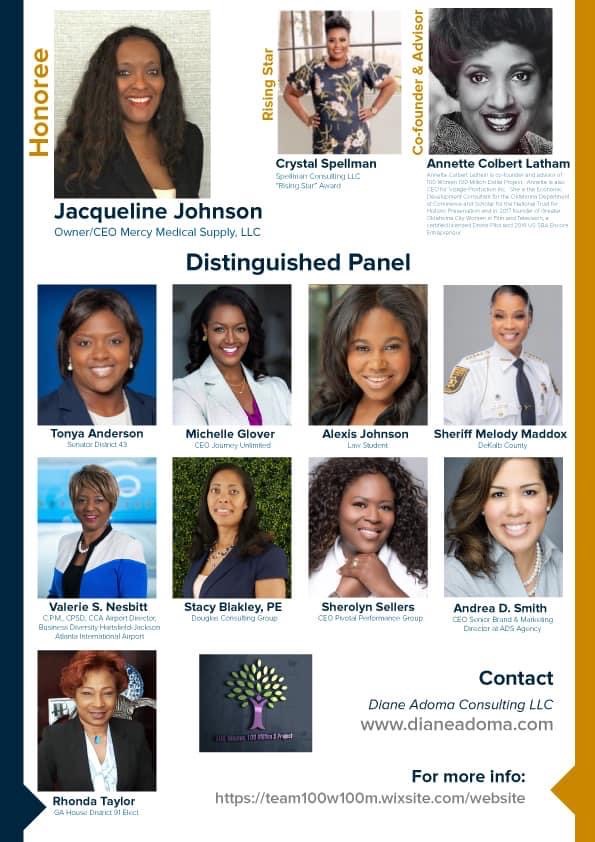 Local Time
Timezone:

America/Phoenix

Date: Aug 20 2020
Time:

08:00 - 11:00

Date
Aug 20 2020
Time
11:00 AM - 02:00 PM
100 Women 100 million
Meet our keynote for August 20 and register today at abcgov.82020.eventbrite.com
Carol L. Thompson
Area Director, Area III, Government Contracting, U.S. Small Business Administration
Carol L. Thompson is the Area Director, Office of Government Contracting in the Atlanta Area Office. She previously served as both the Director of the Office of Management and Technical Assistance in Headquarters and the Assistant District Director for Entrepreneurial Development in the Illinois District Office. She has over thirty-six years of contracting and business development experience. She has also served as the National Program Manager for the SBA Mentor-Protégé Program.
Ms. Thompson started her career in 1984 at Warner Robins Air Logistics Center purchasing spare parts, helicopters, missiles, drones, and refuelers and loaders. Within three years she was selected as a Contract Negotiator at Wright-Patterson AFB, Ohio in the major weapons systems Special Operations Forces program. In 1987, Ms. Thompson competed and was selected for an advanced management training program, the Copper Cap Management Intern Program. While in the initial phase of the program, Ms. Thompson was the lead contract negotiator for various multi-million dollar Special Operation Forces and major weapon programs. During the second phase of Ms. Thompson's Copper Cap Program, she was one of the lead contract negotiators for a $6 billion dollar program. In addition, during this phase, she competed and was selected for a staff career-broadening assignment at Headquarters Air Force Systems Command at Andrews Air Force Base. During Ms. Thompson's career broadening program she was detailed to the Secretary of the Federal Acquisition Regulation Office at the Air Force where she assisted the Defense Acquisition Regulations Council in the Defense Management Review.
In 1990, Ms. Thompson accepted a position as Branch Chief of the Support Services Division in the Real Estate and Facilities Division. She was responsible for the management of procurement and supply small purchase program to meet the need of the Office of the Secretary of Defense staff organizations and field extensions.
She holds a Master of Public Administration and has completed courses towards a second master in Procurement and Contracts Management at the Florida Institute of Technology. Additionally, Ms. Thompson has been certified in Contracting at Career Level III; was a member of the Defense Acquisition Corps; served as a Contracting Officer and in a Critical Acquisition Position. Ms. Thompson is also a member of Delta Sigma Theta Sorority, The National Association of Female Executives, The League of Women Voters, and a host of other organizations.