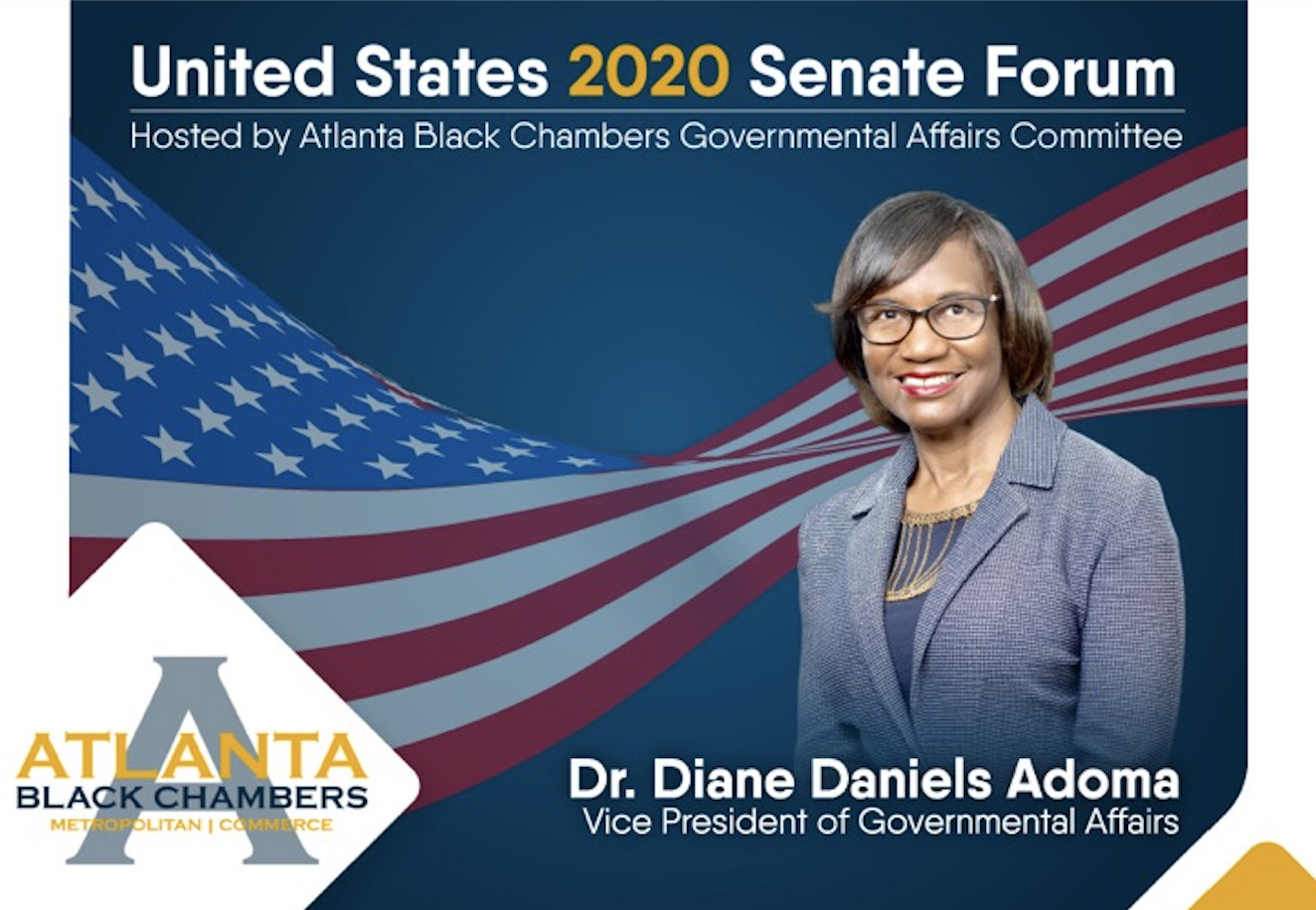 Local Time
Timezone:

America/New_York

Date: May 08 2020
Time:

11:00 - 13:00
Date
May 08 2020
Time
11:00 AM
2020 US Senate Candidate Forum
The Atlanta Black Chambers, the largest African American nonpartisan Chamber membership in Georgia, is hosting a candidates' forum to allow you as a small business owner the opportunity to get more information about each candidates platform and goals for small businesses so that you can make an educated decision regarding your vote.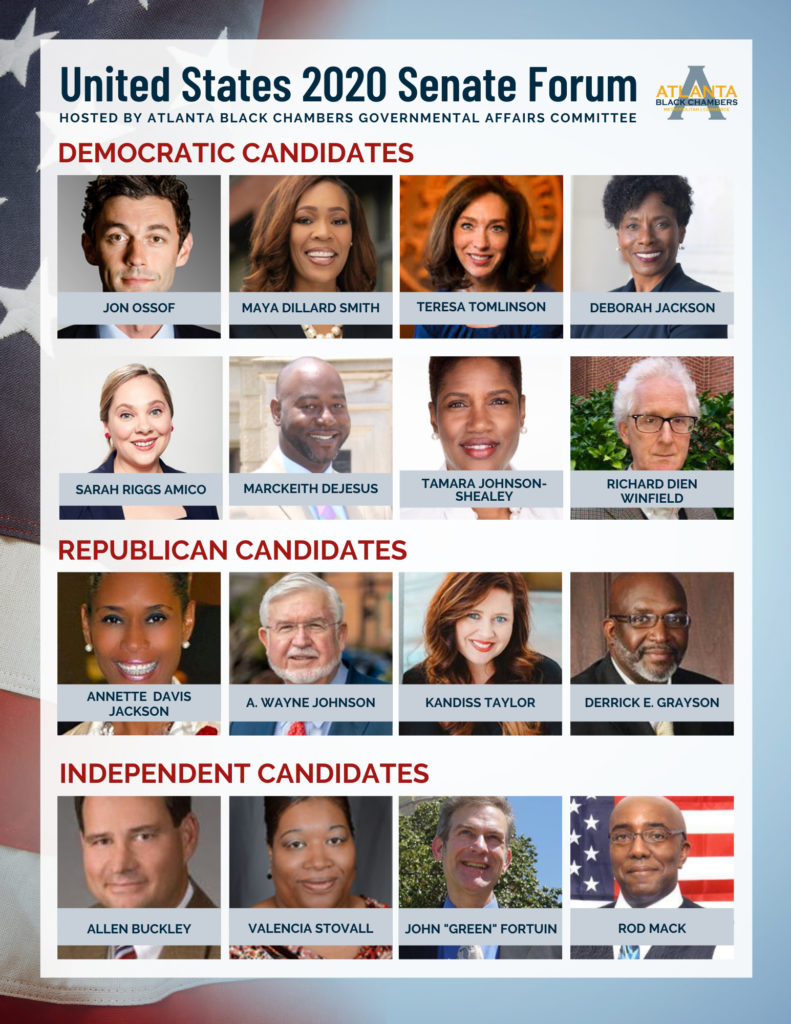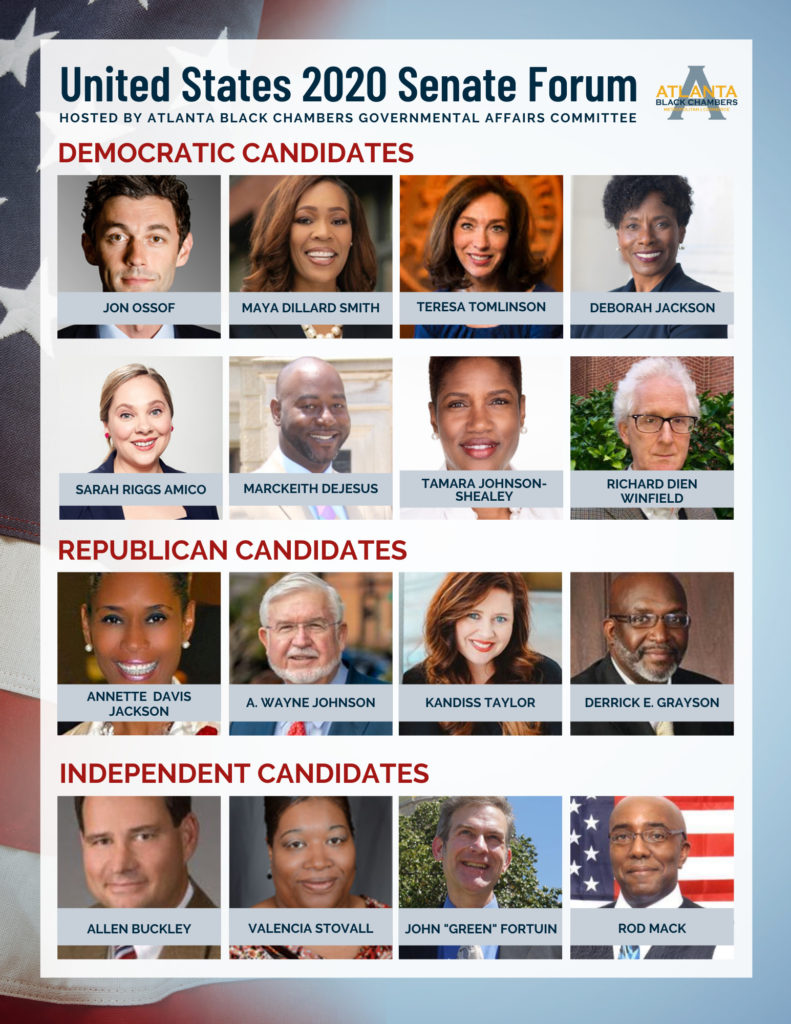 The focus of this forum will be on issues that are mostly bipartisan that have an impact on black businesses.
We invite you to join us. Please contact Dr. Diane Daniels Adoma, Vice President of Governmental Affairs at 678-612-5175 govaffairs@atlantablackchambers.org or Crystal Spellman, Secretary for Governmental Affairs at 404-216-4876 crystal@SpellmanConsultingGroup.com for more information.
We look forward to seeing you there. Follow this link to register. 
The Zoom access will be provided to all registrants before the forum starts.