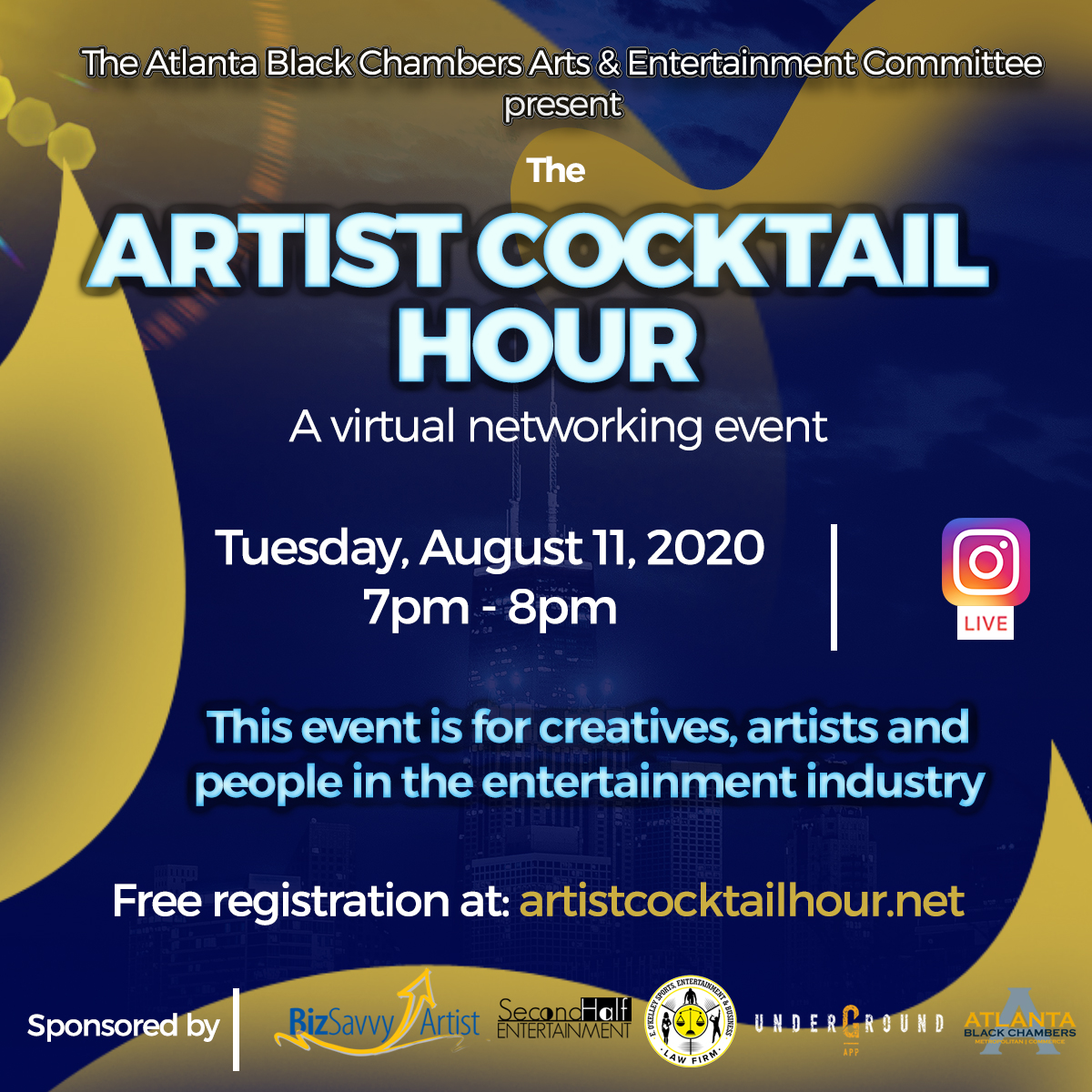 Local Time
Timezone:

America/New_York

Date: Aug 11 2020
Time:

07:00 - 20:00
Date
Aug 11 2020
Time
07:00 AM - 08:00 PM
A & E Artist Cocktail Hour
The Atlanta Black Chambers Arts & Entertainment Committee presents the premiere of the Artist Cocktail Hour. This Virtual Networking Event is for creatives, artists, and people in the entertainment industry to come together to meet others in the space. Join us as we have a conversation about what the participants are doing in the creative space, as well as what resources they need to complete their next project. Who knows, the next person you need to meet may very well be in the (virtual) room!
Join us on Instagram live, August 11 at 7 pm Eastern on the @abc_artsandentertainment Instagram page. Be sure to follow us for updates on the event and register for an opportunity to be featured during the live stream.
If you are creative, this event is for you.
If you are an artist, this event is for you.
If you work in the entertainment industry, this event is for you.
The feed will be moderated by Harold Alexander, Founder of the Underground App for artists, and we will also have special appearances by Entertainment Attorney Ellakisha O'Kelly, and the Founder of the Biz Savvy Artist Academy, Kimberly Fennell.
"Keep in mind that I'm an artist. So I'm sensitive about my s…" – Erykah Badu