FOR IMMEDIATE RELEASE: 
Atlanta Black Chambers February First Friday Features a conversation with Atlanta Metro Law Enforcement and Government leadership
 Atlanta, Georgia – Thursday, January 23, 2020
The Atlanta Black Chambers will host its monthly First Friday Forum in Conyers, Georgia on Friday February 7th, 2020. The organization is hosting a special Black History Month event entitled Our Community, Our Businesses, Our Future. The focus of this event will be on the role of law enforcement in our Atlanta community. 
The conversation will be moderated by Amanda Cooper of V103 and WAOK radio. Panelists include Lorraine Cochran Jonhson, MPA (Commissioner, Dekalb Super District 7), Sheriff Ezell Brown (Newton County), Sheriff Melody Maddox (Dekalb County) and Sheriff Eric Levett (Rockdale County). The event will be held at the J.P. Carr Community Center located at 981 Taylor Street in Conyers, GA. 
The Atlanta Black Chambers hosts its First Friday Forum monthly and has featured themed events focusing on subjects including government contracting, brand development, media relations and women in business.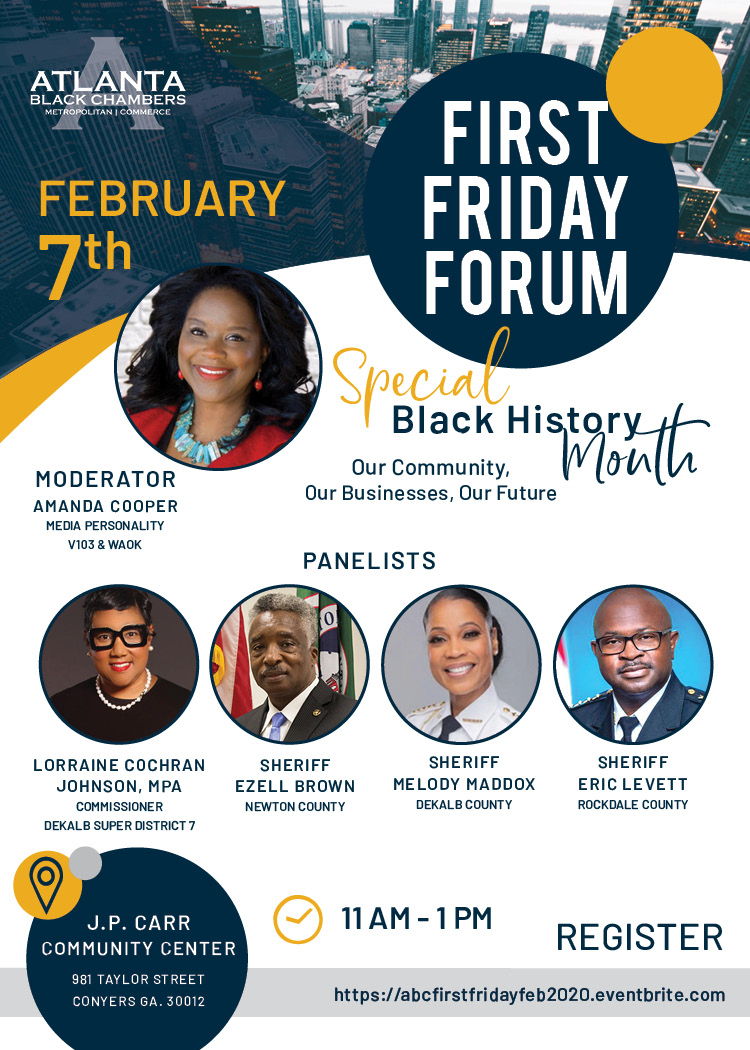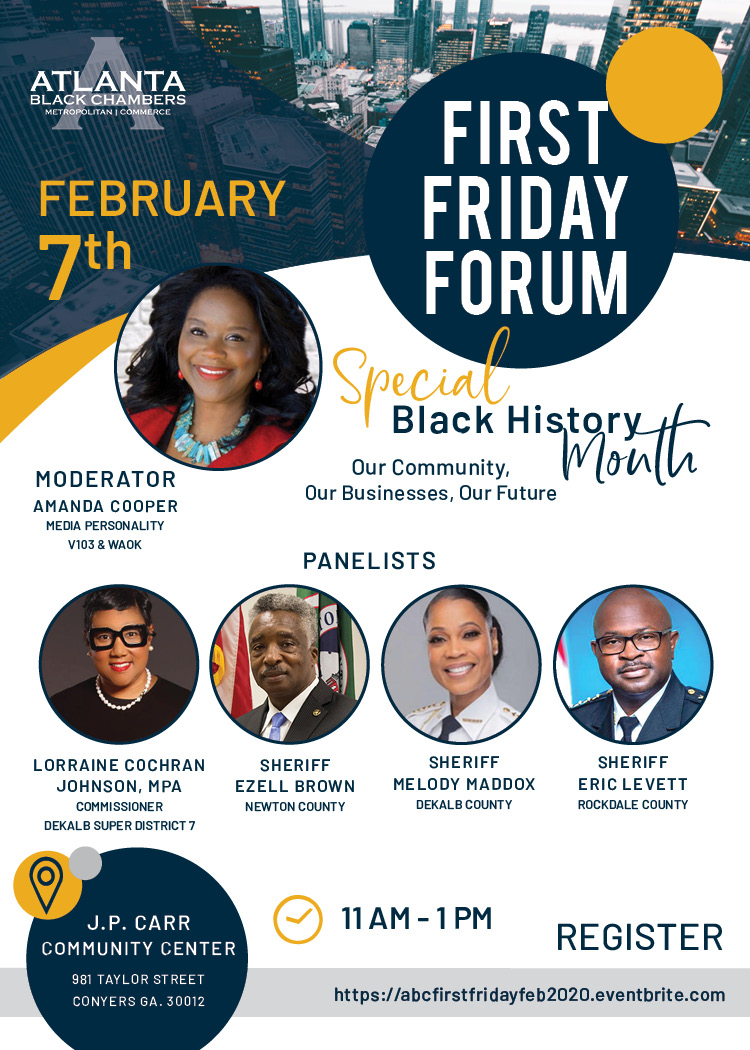 Tickets are available at abcfirstfridayfeb2020.eventbrite.com. 
For more information about the organization, please visit www.atlantablackchambers.org 
Contact:
T (877) 964-6222
communications@atlantablackchambers.org
The Atlanta Black Chambers is a non-profit organization consisting of individuals engaging in Business, Community and Government activities. Our mission is to serve as an advocate for the creation and growth of competitive, profitable and sustainable Black owned entities. We are committed to providing quality education and training programs that emphasize economic development, ownership and wealth building practices.
###